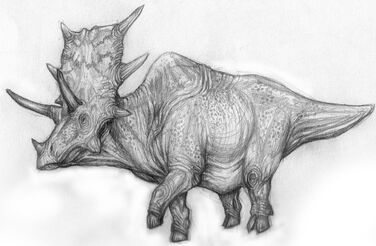 The Ngoubou is a purportedly surviving ceratopsian-like cryptid in the savanna region of Cameroon. It is said to have six horns, and fights... called Ngoubou. Although ngoubou is also the local word for rhinoceros, the pygmies asserted this was not a regular rhinoceros, as it had more than one horn.
Ad blocker interference detected!
Wikia is a free-to-use site that makes money from advertising. We have a modified experience for viewers using ad blockers

Wikia is not accessible if you've made further modifications. Remove the custom ad blocker rule(s) and the page will load as expected.